Cessna T210N Centurion N4429L (c/n 21064647)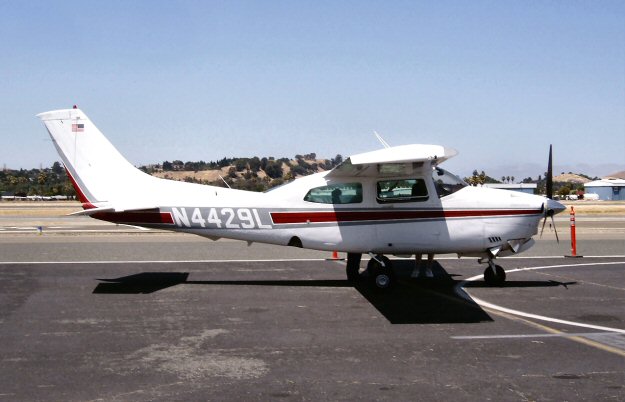 <>
The Cessna 210 was manufactured in 26 different models. The 'T' in the designation of the
Centurion seen above at Buchanan Field, Concord, CA in this shot by Bill Larkins in August
of 2011 indicates that this one is a turbocharged variant. Offered as an option, the aircraft
has a TSIO-520-CE up front. >Similar to the 210M, the 'N' had open wheel wells for the
main landing gear. These doors proved to be a bit of a nuisance anyway in the earlier 210
models (they had maintenance and also handling problems) and many owners took them off.