Cessna T207A Stationair N73204 (c/n unknown)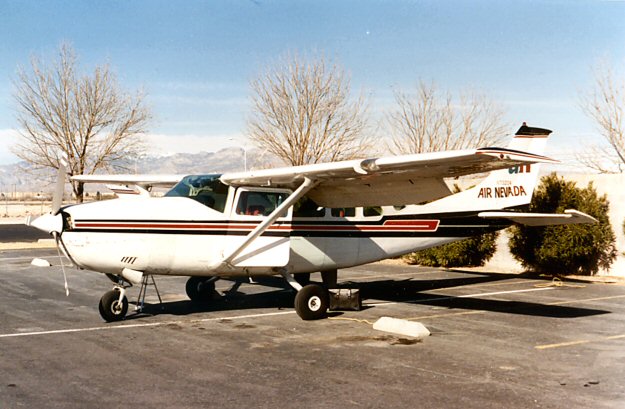 The Cessna 207 was basically a 206 stretched to allow an extra seat, making 7 in all (they also
produced a Stationair 8). This shot might have been better portrayed under the Airline Section.
Air Nevada used it on scenic flights over the Grand Canyon. McCarren Field, Las Vegas, June
1990.