Cessna 420 Skynight N5724X (c/n 320-0024)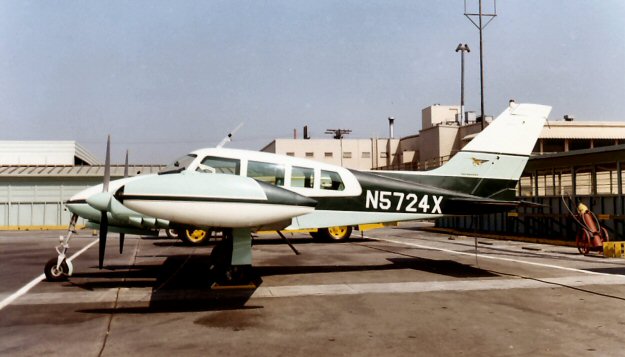 The Cessna 320 was a turbocharged version of the tried and tested 310. The 320 nomenclature
was only used for a short while, and later versions were marketed as the Cessna 310T. Here's
a 1961 model at Van Nuys in 1968, and, like all of its breed, difficult to capture on film due to
the enormous tip tanks. Now registered to a corporation in Las Vegas.