Cessna 336 Skymaster N1234 (c/n unknown)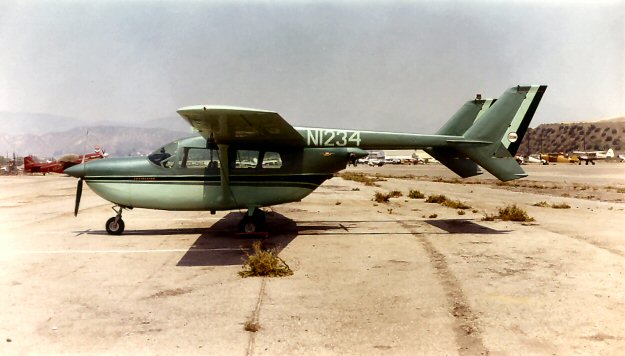 Designed to eliminate asymmetric thrust problems in the event of an engine failure, this push-pull
twin Cessna was first introduced in 1961. However, fixed landing gear on light twins was definitely
passé by the mid 1960s and hence Cessna turned over production to the Model 337 (retractable
gear) in in 1965 after only 195 Model 336s had been built. This cutely registered example was a fairly
early one and was shot among the weeds at Bracket Field, California in 1968. It was probably a
re-registration from the N17--Z series.