Cessna T206H Stationair N7266Y (c/n 206-08059)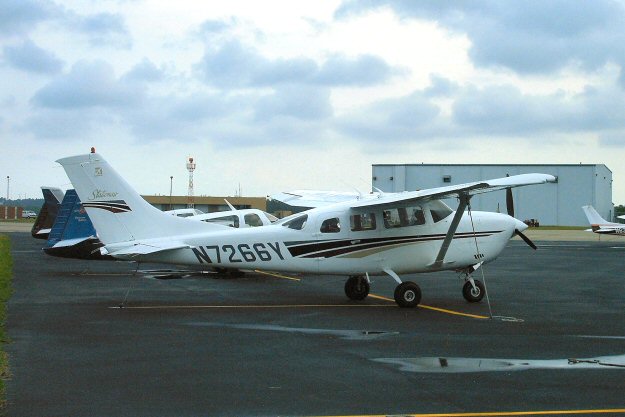 The six seat Cessna 206 was introduced in 1964 and built until 1986 when US manufacturers of
light aircraft were forced to quit building them due to ridiculous awards given by judges in response
to litigation claims by idiots that purchased such machines and crashed them Fortunately common
sense prevailed (rare, in this day and age) and Cessna recommenced production of this very utilitarian
model in 1998. It remains in production to this day, and some 6,600 of the 206 of all variants has
been produced. Many of the recent ones are equipped with the Garmin G1000 "glass" cockpit.
Above is a 1999 model seen by Harry T. Chang at Wilmington NC International in May of 2007.