Cessna 185B Skywagon N2517Z (c/n 185-0517)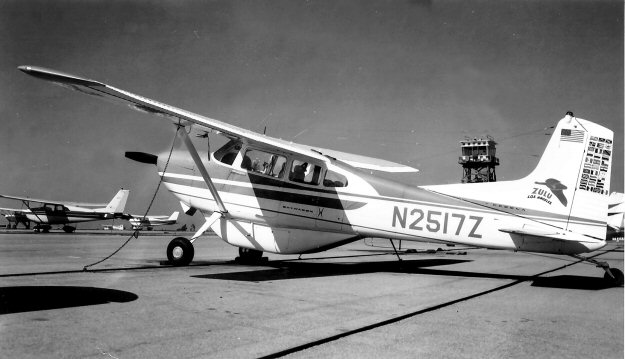 The Skywagon II had the ability to carry a detachable glassfibre Cargo-Pack capable of carrying
some 300 lbs. This 185B seen here at Santa Monica Municipal Airport (formerly known as Clover
Field) in August of 1963 is sporting such a panier container. I am not sure what the reference to
"Zulu - Los Angeles" was, or why it was carrying the flags of 31 nations.