Cessna 185A Skywagon N4068Y (c/n 185-0268)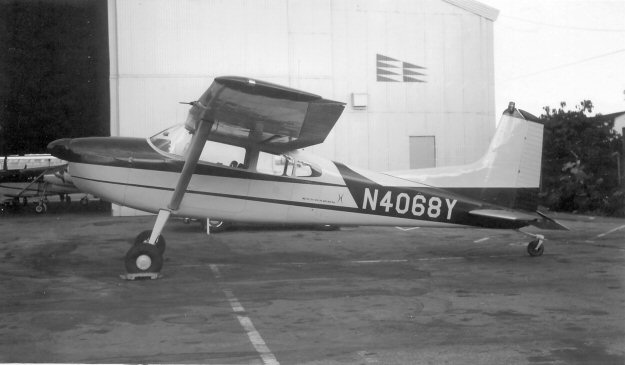 The 185 was a 180 with the more powerful 300 hp Continental IO-520 engine. It was basically
a utility aircraft (a flying truck, if you will). Many of them were fitted with Sorenson spray-gear
for agricultural top dressing. This 1962 example was seen at Van Nuys in January of that year.