Cessna 182N Skylane N92288 (c/n 182-60131)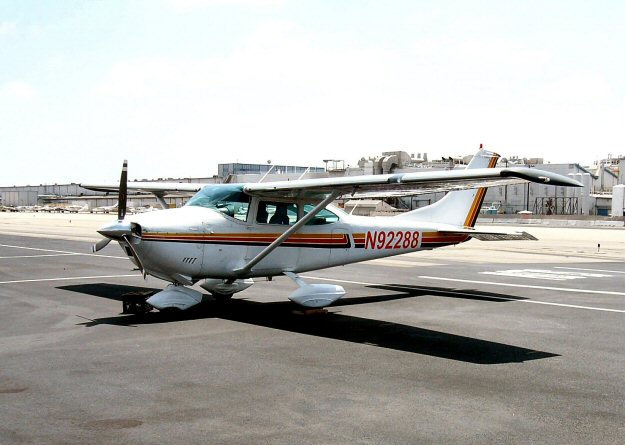 Looking remarkably fresh and clean for a 1969 model, this 182N is currently based at Hawthorne
Municipal Airport in Southern California. It is typical of the breed of 1960s and 70s lightplanes,
production of which, of course, ceased in the mid 1980s due to the litigation problems of those
times. Fortunately common sense eventually prevailed and liability law reforms allowed production
to re-commence in 1996.