Cessna 180H N2753X (c/n 180-51553)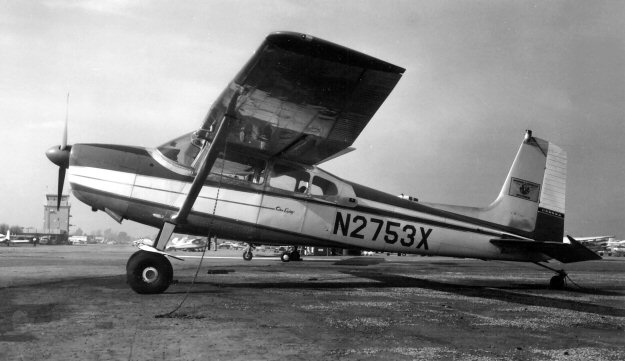 Although I have a 180 in the Classics section of this collection, I decided to include a later variant
of it in this Light Aircraft section. This 1965 model was shot at Hawthorne Municipal in that same
year. The badge on the fin denotes the electical contractor owner's logo.