Cessna 177 Cardinal VH-DZG (c/n 177-00110)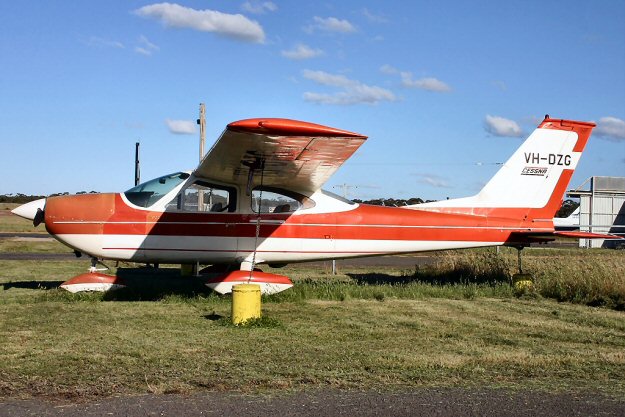 The Cessna 177 was introduced at the end of 1967 and was a kind of modernized 172. Notable
was the cantilever wing. After a total of some 4000 of these aircraft (including a number of Cardinal
RG - retractable gear versions) had been produced, production ceased in 1978. Since I did not
possess an image of a US registered Cardinal I had to resort to the collection of fellow Aussie aviatior
and historian Phil Vabre who kindly permitted use of this nice shot taken at Bendigo at the end of
2005. It was, Phil tells me, visiting from Darwin, hence its somewhat tatty appearance. i.e. it had
probably been subjected to rather harsh environmental conditions! This aircraft was one of some
20 similar machines which were imported in 1968.