Cessna 152 N2551B (c/n 15280711)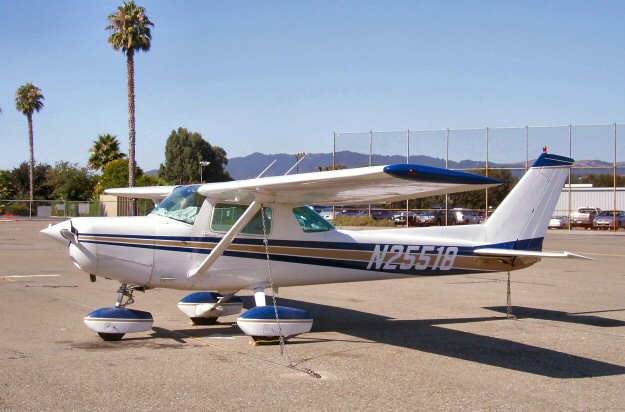 When the Cessna 150M was re-engined with the 110 hp Lycoming O-235-L2C engine it was
re-designated the model 152. This became, in fact, the most numerous of this ubiquitos little
trainer built, some 6,628 leaving the Wichita plant over the years (plus over 600 more from
Reims). The last one was produced in 1985. The above shot was taken by Bill Larkins at
Concord, California's Buchanan Field.