Bellanca 17-30A Super Viking N8869V (c/n 30-383)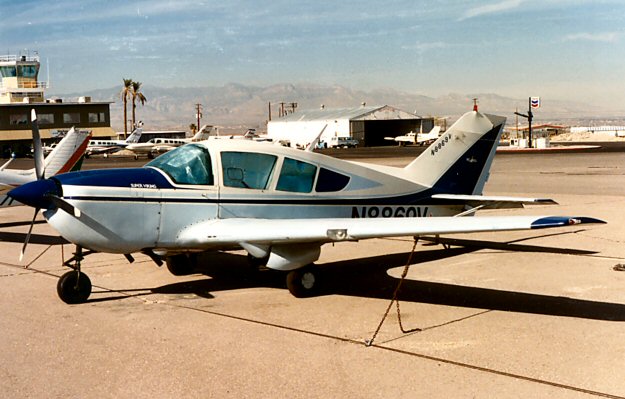 This Bellanca is an updated version of the original Viking 300 seen in my "Classics" section. This
1971 was model was seen at Henderson Airport, Nevada (used to be named Horizon Airport) in
1990. It also displays the rego in small numbers diagonally on the fin in addition to the large fuselage
identity. Note proliferation of Air Vegas Cessnas in the backgound.