Beech F33A Bonanza N8106N (c/n CE-1696)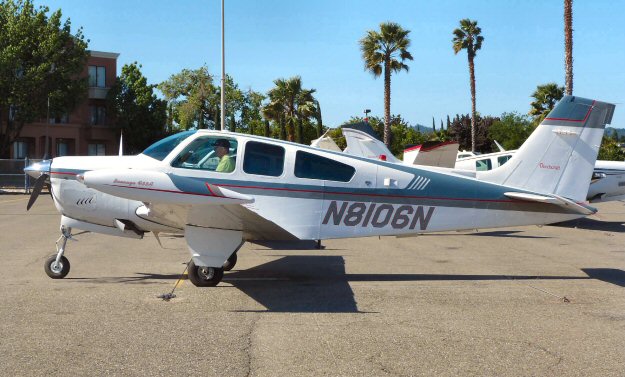 Starting with the Model E33, Beech, in all their wisdom, (probably to confuse simple folks like me)
decided to disuse to moniker 'Debonair' and designate these latter 33 models 'Bonanza' . So now
we have V-tailed Bonanzas and straight-tailed Bonanzas. The most numerous of these was the
F33A, some 1,502 of which were built. The example above was seen by Bill Larkins at Buchanan
Field, Concord, CA.