Beech C23 Sundowner 180 N9247S (c/n M-1743)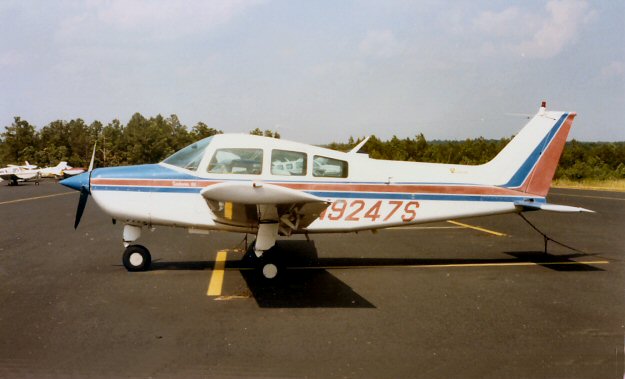 Three basic variants of the original Musketeer were produced in the 1970s. These were the
Sundowner 180 (seen above at Raleigh Airport in 1984 - it wasn't an "International" then),
the Sport 150 and the Sierra 200. Over 4,400 Beech 23s had been built when production
was suspended in 1984.