Beech 23 Musketeer N2352Z (c/n M-66)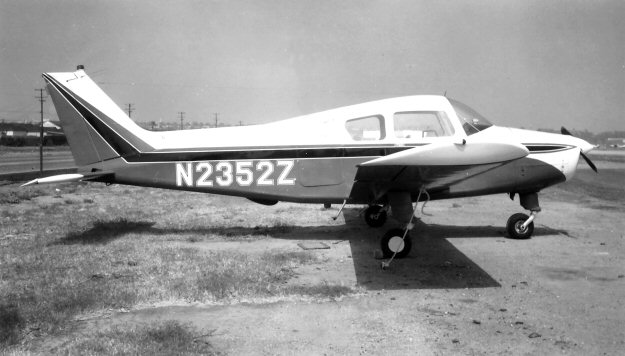 In 1962 Beech introduced a kind of "poor man's Bonanza/Debonair" in the form of the Model
23. Early machines were known as the Musketeer. The type quickly caught on and by 1965
was being offered in three versions: Musketeer Custom, Musketeer Sport and Musketeer Super.
The above is an early delivery seen at Hawthorne in 1962. This type was enhanced later as the
Sundowner.