Aviat A-1C-200 Husky N22AA (c/n 3088)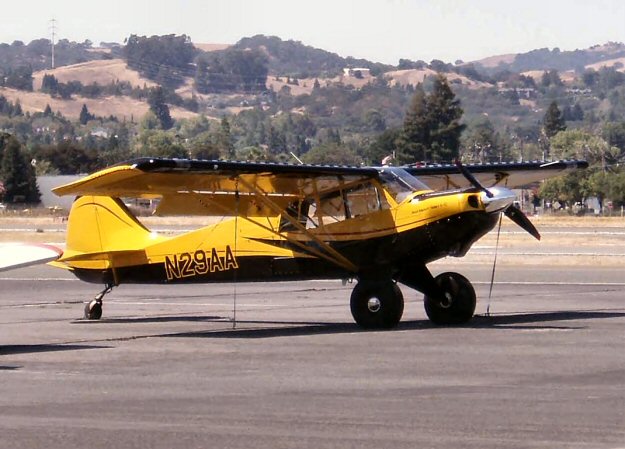 In the early 1980s Frank Christensen who was building Pitts Specials wanted to acquire the rights to
produce either Piper PA-18, the Aeronca Champion or possibly the Arctic Tern aircraft. Unsuccess-
ful at securing the rights to any of these machine he turned to chief designer Herb Anderson to produce
a new design. The result was the A-1 Husky. Although superficially resembling the old Piper PA-18
the Husky is, in fact, an entirely new design. Notable differences with the Super Cub of course are the
slotted Fowler flaps, and the constant speed prop. Since production commenced in 1985 over 650
of these rugged machines have been sold, many with balloon tires for soft surface operation, such as
this one, seen at Buchanan Field, Concord, California, by Bill Larkins. The A-1C-200 has a 200 hp
Lycoming IO-360-1D6 up front.