American Aviation AA-5 Traveler (c/n AA5-0023)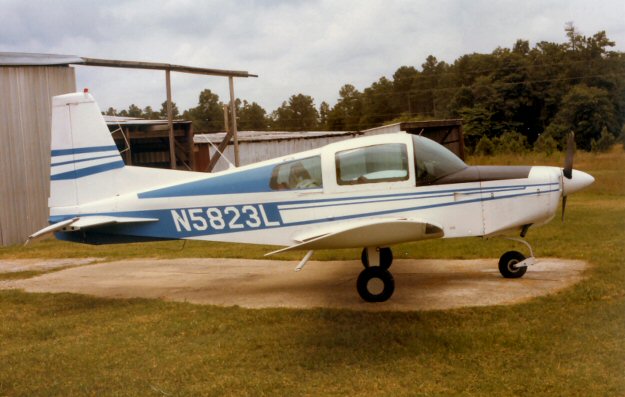 In 1970 the American Aviation Corporation developed a four seat version of its earlier (Jim
Bede designed) AA-1 two seat sporting aircraft. Deliveries commenced in 1972. N5823L
was an early one and was built in that year, It is seen above at Triple-W Airpark near Fuqua-
Varina, North Carolina, in the mid 1980s.