Aero Commander 100 N5559M (c/n 096)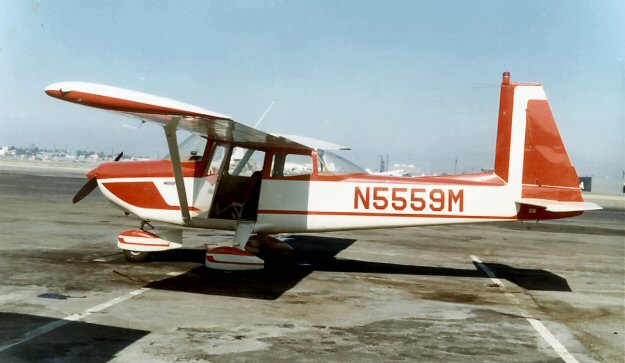 The Aero Commander line of single-engine aircraft began in 1965 when Rockwell Standard
acquired both the Meyers Aircraft Company and Volaircraft, Inc. The former company was
building the Meyers 200B (which became the Aero Commander 200) whilst Volaircraft were
in limited production of their model 1050. This production was continued by Rockwell as the
Aero Commander 100. Production ceased somewhere around 1969. My shot illustrates this
1967 model at Long Beach in 1968. It appears to have a ding on the rudder. This machine is
still on the register.