Wright Airlines Shorts 360-100 N632KC (c/n SH.3644)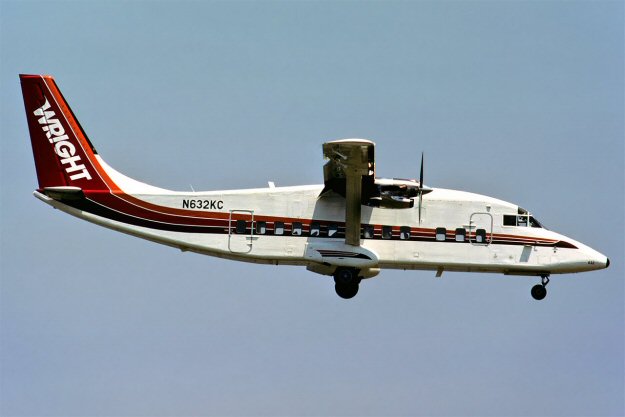 Early in 1984 Wright ordered five Shorts 360s. It was, I suppose, a last ditch effort to try to
save the dying line. Like many of its contemporaries, Wright had expanded too fast and found
itself strapped for cash. Not only that, but it was striving to support all the routes flown by
acquired airline Aeromech. By November of 1984 it laid off 240 employees and reduced its
daily schedule to 11 flights between original cities Cleveland and Detroit. Losses continued,
and the airline reduced schedules even further to 3 round trips to Detroit daily. By December
1985 the airline was in Chapter 7 liquidation and never emerged. The SD.360s were repossess-
ed by Shorts Air Lease and N642KC was later operated by Atlantic Southeast Airlines, Business
Express and Simmonds Airways (as American Eagle) Above photo courtesy of the Bob Garrard
collection.