Wright Airlines de Havilland DH-114 Riley Heron (c/n 14064)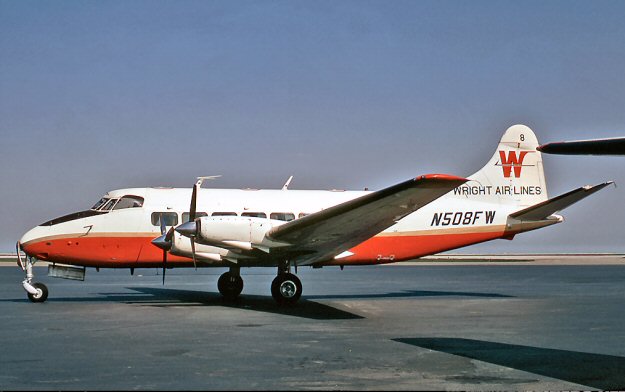 Wright Airlines was formed at Cleveland's Burke Lakefront Airport in 1966 and began scheduled
commuter services between Cleveland and Detroit City Airport. It was one of the very few airlines
of the world to operate de Havilland Herons. Wright's of course, had received the Riley Aeronautics
Corporation conversion treatment which had re-engined them with 290 hp Lycoming IO-540s. Five
of these diminutive four-engined craft (ex Heron 2Bs) were operated of which N508FW is seen above
in this nice Bob Garrard photograph taken at Cleveland Lakefront Airport in April 1970.