Wright Airlines DHC-6 Twin Otter (c/n 52)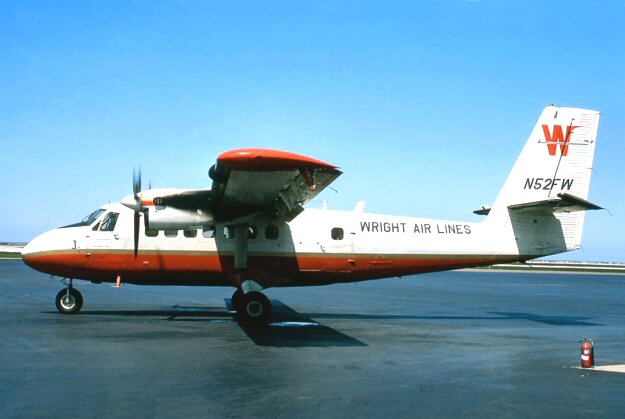 To augment their fleet of five Riley Herons, Wright Airlines, in the late 1960s, acquired two Twin
Otters. Originally registered N368MA and N369MA when purchased from Air Commutter, both
were re-registered in 1971 with registrations incorporating their c/ns N52FW is seen above at
Cleveland's Burke Lakefront Airport in 1972 in this shot by Bob Garrard. It was sold to Air New
England in 1974.