Woodley Airways Travel Air S-6000-B NC432W (c/n 6B-2039)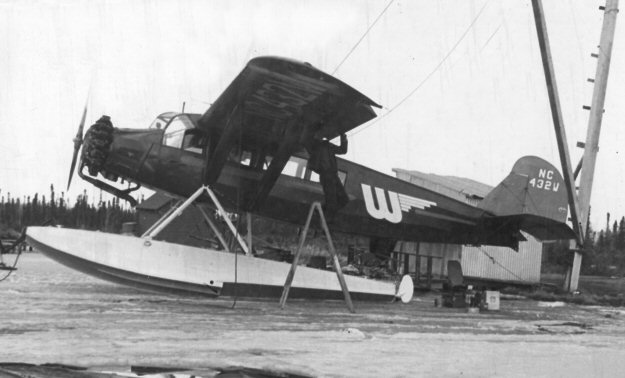 Woodley Airways was founded by Arthur Woodley in 1932 to provide air service between
Anchorage and Nome. It was the only alternative to a month long dogsled trip. His fare
of $150.00 (a sizeable sum in the 1930s) was still a lot less than the estimated $750.00 for
the dogsled trek. Woodley favored Travel Airs and the aircraft above was one of the last
to be produced under the Travel Air label before that pioneer aircraft building concern became
part of Curtiss-Wright in 1930. This image comes from the archives of the Museum of Alaska
Transportation and Industry (via Lars Opland).