Woodley Airways Stinson A NC14566 (c/n 9104-A)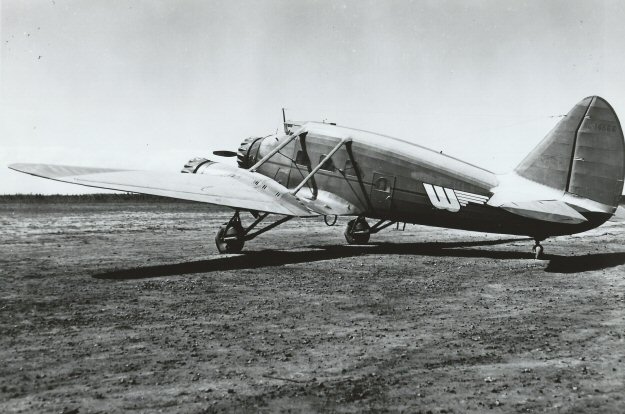 Several (mostly ex-American Airways) Stijnson As found their way to Alaska. The identity of this
machine, used by Woodley Airways in the 1930s, is unknown. Seen above is a shot from the
RJ Wilmoth collection of one (possibly the only one) that made to this forerunner of Pacific Northen
Looks llike was the rego in black on a red tai. .I have tried to enlarge this (below) but it is till
difficult to identify in my 635 pixel image.