Wien Consolidated DHC-6-100 Trin Otter N4914 (c/n 48)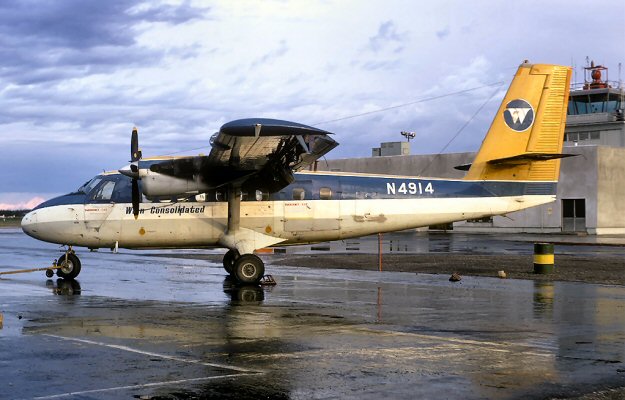 In April1968, Wien Air Alaska absorbed Northern Consolidated Airlines, which had been founded
in 1947, and the resultant line was known as Wien Consolidated. The small carrier had five aircraft
at that time, one of which was this Twin Otter, seen here in this superb shot by Peter de Groot, on a
wet apron at Fairbanks in 1972. NCA formerly served a large number of small communities in west-
ern Alaska out of Fairbanks, Anchorage and Bethel. This early Twin Otter was sold off in 1977.