Wien Alaska Airlines Fairchild 71 NC10623 (c/n 647)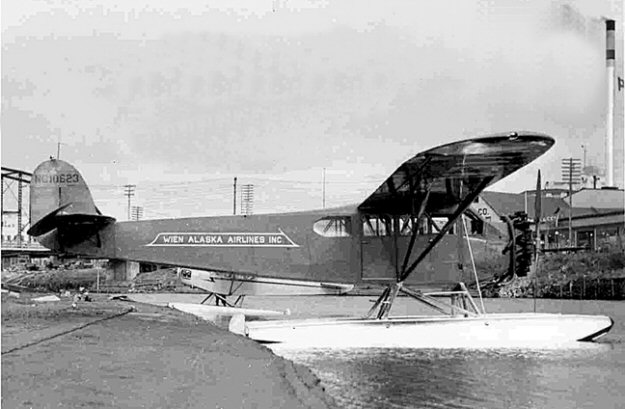 This old Fairchild was purchased by Noel Wien sometime in the late 1930s or early 1940s. The
image above is from the Ted Spencer collection and shows the aircraft on Chena Slough in down-
town Fairbanks. The (very blurry) color shot below is from the Alaska Aviation Heritage Museum
archives and illustrates the machine being launched into the Chena River in 1941. Both images
via Lars Opland.