Wien Airways Bellanca 300-W Pacemaker NC354W (c/n 303)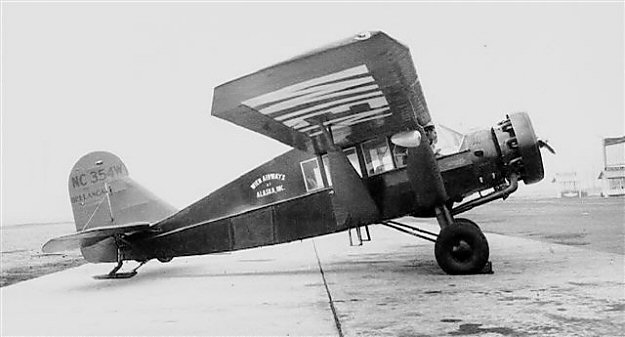 Noel Wien had started business as a charter pilot in 1924. He and brothers Sigurd and Eielson
then incorporated as Northern Air Transport in 1929. Sadly, Eielson was killed in an air accident
only two months later. Their route was from Fairbanks to Nome, Kotzebue and on to Point Barrow.
Since this Bellanca is carrying Wien Airways titles, it probably preceded the formation of Northern
Air Transport, although, having said that, the 300-W was not certified until June of 1930. Go figure.
The 300-W differed from the "regular" CH-300 Pacemaker in that it had a 300 h.p. Pratt & Whitney
Wasp Junior engine (vs the Wright J6 of the former). This image is from the Ted Spencer collection,
via Lars Opland.