Western Air Lines Convair 240-1 NC8409H (c/n 58)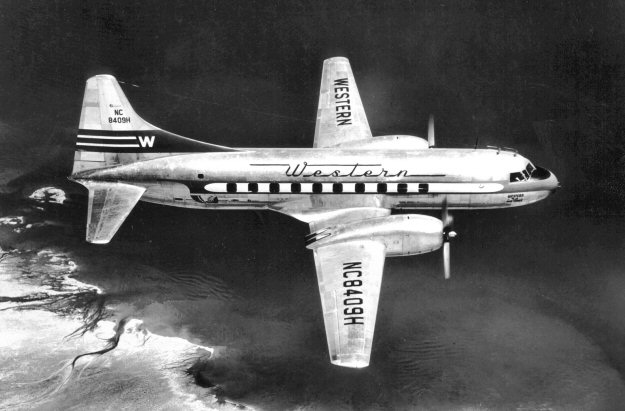 Western were an early customer for the new Convair 240 "

Convairliner

". Consolidated-Vultee's
slogan of the day was "

There's nothing finer than the Convairliner

" and, indeed, that well could
have been true in 1948 when the first of these machines was delivered to the airline. Western
operated their Convairs for a dozen years on the San Diego-Los Angeles-Las Vegas-Salt Lake
route, only replacing them when the Lockheed L-188 Electras were acquired. Most airlines of this
era made subtle changes to their livery on an almost annual basis and Western were no exception.
Bill Lrkins took a photo of this same aircraft at San Francsico in its original livery (immediately below)
while under that are two more images illustrating just two variations of a theme. The upper one is
a slight variation of the original, used just before the "Indian Head" motif was adopted in the mid
1950s (as seen in the lower shot). Both these photographs are mine and were taken at Western's
base at LAX when I worked for the airline in the 1950s and 60s.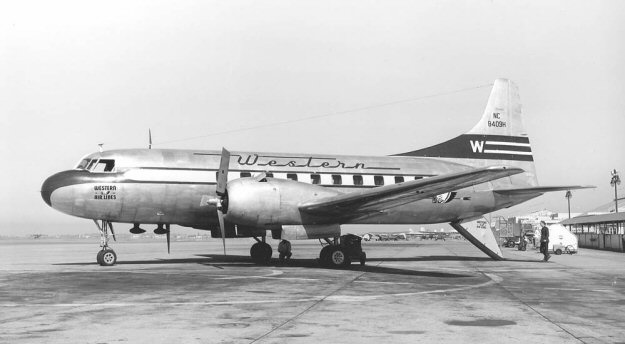 Convair 240-1 N8403H (c/n 12)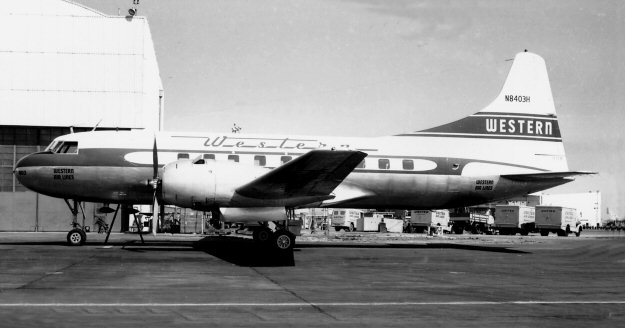 Convair 240-1 N8410H (c/n 70)