Western Air Lines Boeing 737-300 N302WA (c/n 23182)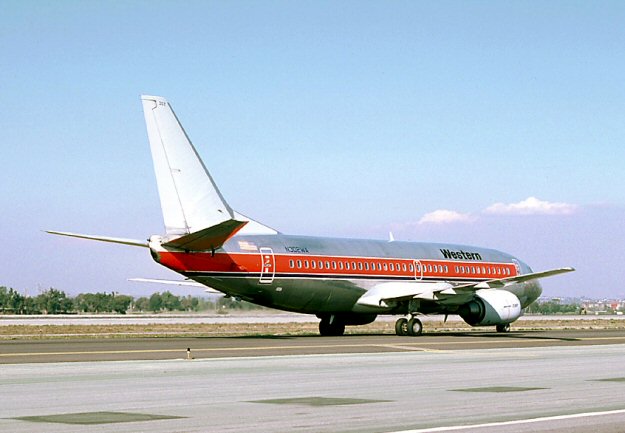 The last new type to be ordered by Western was the stretched Boeing 737 series 300. Some thirteen
of them had been delivered before the take over by Delta occured. This shot by Ted Quackenbush
shows N802WA taxiing at LAX just prior to the merger, wherein the "Western" has already been strip-
ped from the tail, and the "Big W' has disappeared. Within two months it had been repainted in
full Delta colors. And the airline which had been formed in 1926 was no more...................................