Western Air Lines Boeing 707-139 N74614 (c/n 17904)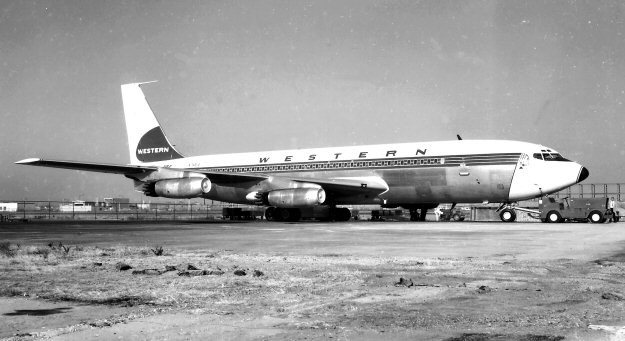 In 1960 Western leased two Boeing 707s from the manufacturer, pending the delivery of their
own Model 720s. The 707 was really too large for any of Western's stages, although they did order
a modest fleet of their own 707s in 1968 for the Mexico City service. My shot was taken at LAX
in 1960 as the aircraft was being prepared to be towed to the gate. Open gates beside the chain link
fence at that time, by the way. No such thing as a "jetway".