Western Air Express Boeing 40-B-4 NC843M (c/n 1169)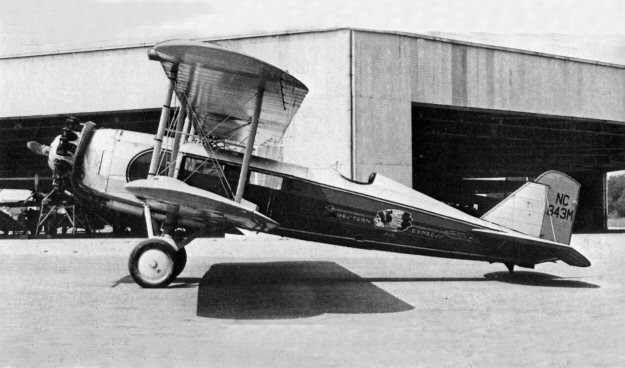 In 1930, after Western Air Express had lost just about everything through its shotgun marriage to
TWA it still retained the San Diego to Salt Lake City route. During these disastrous times two
(possibly more) Boeing 40-B-4s were purchased from Boeing Air Transport to provide a modicum
of passenger service and to still carry mails over CAM 4. The four passengers carried by a 40-B-4
were actually quite comfortable, having been provided with lights, heat, soundproofing and ventilation.
The pilot wasn't quite so pampered and had to endure the rigors of the weather in his open cockpit.