United Air Lines Vickers 745D Viscount N7408 (c/n 106)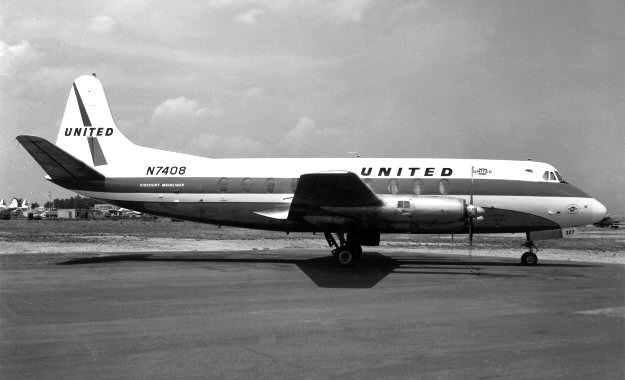 When United acquired Capital Airlines in 1961 it picked up over 40 of the Viscounts which
Capital had purchased back in 1955. These were assimilated fairly well into the UAL fleet
and were used pretty much on Capital's old routes, from Washington D.C. to Norfolk, Va.
Detroit, New York and Milwaukee. N7408 was seen at Chicago's Midway Airport in 1962.