United Air Lines Lockheed L-1011 Tristar N511PA (c/n 1195)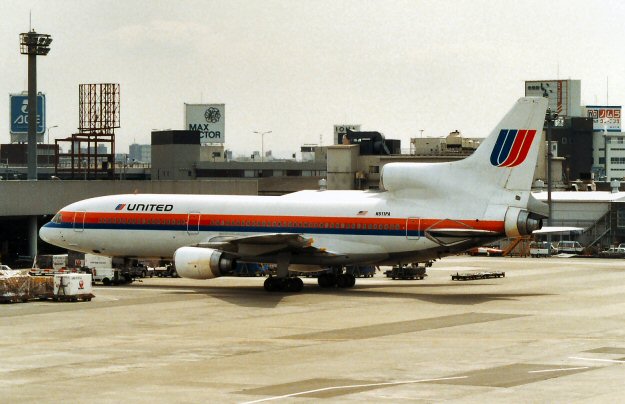 As indicated in the previous entry for the 747SP, when United purchased PanAm's Pacific routes in
1985, along with it came the aircraft with which that latter carrier had been operating these routes.
Included in that category were a half-dozen Lockheed L-1011's. United did not retain them for long,
and hence images of Tristars in UAL markings are rare. I am indebted to Takashi Takahashi for this
shot taken at Itami International Airport, Osaka in 1986.