United Air Lines Ford 5-AT-D NC439H (c/n 106)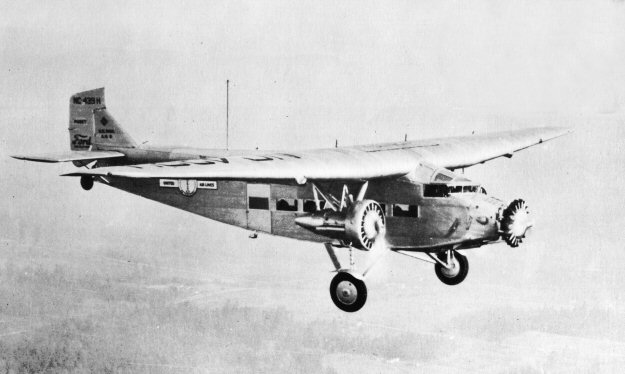 When Boeing Air Transport acquired Vern Gorst's Pacific Air Transport in 1928, the latter concern
had already purchased a number of Ford Tri-Motors, and thus they passed to United Air Lines in
1930 when that line was formed by its parent United Aircraft & Transportation Company. NC439H
was one of them, hence the rather odd situation of a Ford flying under the emblem of Boeing Air Tran-
sport. Most of the Fords (irrespective of whether they were ex-Boeing AT or National AT) were
based in Chicago to operate the route to New York from the Windy City. By 1930 stewardesses
had begun to appear in the cramped cabins of the Fords (as seen below).