United Air Lines Douglas DC-8-11 N8028D (c/n 45279)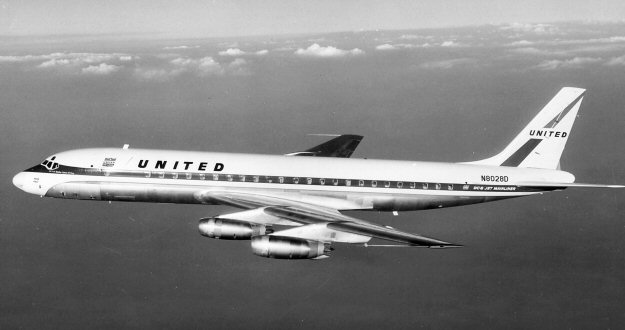 United Air Lines, rather than order the Boeing 707 early on (after all, prior to the 707, Boeing had
been somewhat dormant in the airliner sphere for ten years) decided to pin its hopes on the Douglas
jet transport. Unfortunately, Douglas were a late entry into the jet market, only when Boeing, so to
speak, forced its hand. Consequently the DC-8 did not enter service until a good eight months after
the Boeing 707 had done so, enabling American Airlines to grab a lion's share of the transcontinental
traffic. United eventually commenced jet service on 18 September 1959 (the same day that Delta did).
N8028D was actually United's second DC-8 and was re-registered N8002U in 1961.