United Air Lines Convair 340-31 N73102 (c/n 2)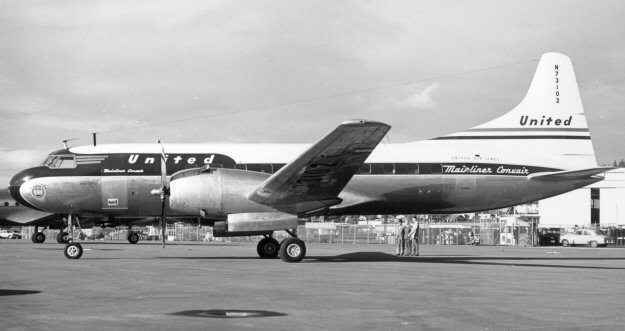 United were the launch customer for the Convair 340, a slightly heavier (and more powerful) version
of the successful Model 240. The aircraft shown above was actually the first production model, and
the first of over 50 of them to eventually serve United. They were used extensively on the Pacific coast
routes fromn San Diego to Vancouver, with plenty of stops in between. United also used them in the
mid-west section of their route structure, operating out of home port Chicago. N73102 was named
"

Mainliner Omaha

"