United Air Lines Boeing 767-200 N609UA (c/n 21870)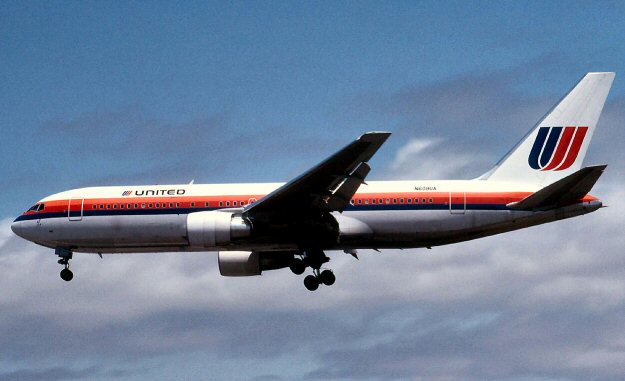 In 1982 United became the launch customer for Boeing's new wide-body, the 767. This shot by
Frank C. Duarte Jr. of N609UA landing at San Diego was taken in May of 1983 when the machine
was very new. When United began overseas services in 1983 (primarily to the Far east), many of
the original 767s were converted to the 767ER (Extended Range) version, this one included.