United Air Lines Boeing 747-422 N199UA (c/n 28717)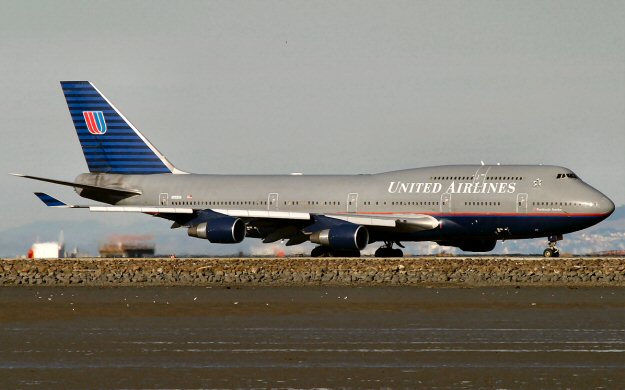 United's standard long range equipment for the 1990s and on into the new millemium is the series
400 (Stretched Upper deck) Boeing 747. Originally the airline had over fifty of these huge aircraft,
but is now down to about 30 of them as they are traded in for 777s. Manas Barooah took this
shot at San Francisco International Airport in November of 2005. The legend on the nose states
"

Worldwide Service

".