United Air Lines Boeing 727-222 N7625U (c/n 19542)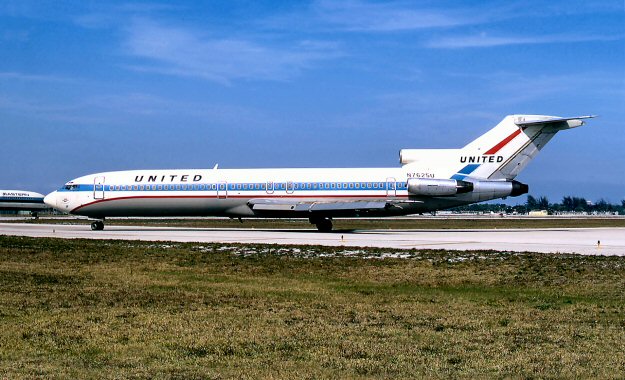 United, like just about every other trunk carrier, employed the Boeing 727-200 series as its general
workhorse, starting in the late 1960s and continuing for a quarter century through to the early 1990s.
Here is a typical example of a series 200 at Fort Lauderdale, Florida, in April of 1973. Bob Garrard's
shot above displays N7625U in 1960s livery.