United Air Lines Boeing 727-022 N7009U (c/n 18301)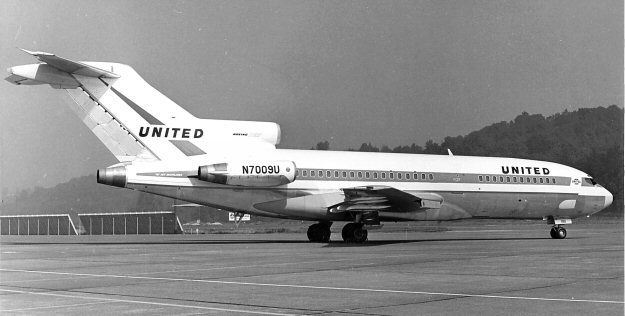 Recognizing that a scaled down Boeing 707 was not exactly the correct prescription for a short haul
jet, the Boeing Company, in the early 1960s, designed the ubiqitous Model 727. United were an early
buyer and operated a large fleet of them on every segment of their, by then, extensive network. N7009U
is seen brand new at Boeing Field in 1964. Given its working base at Chicago's O'Hare Airport, it
probably nevber looked this pristine again! This old bird remained with the airline for forty years before
finally being scrapped!