United Air Lines Boeing 377 Stratocruiser NC31231 (c/n 15971)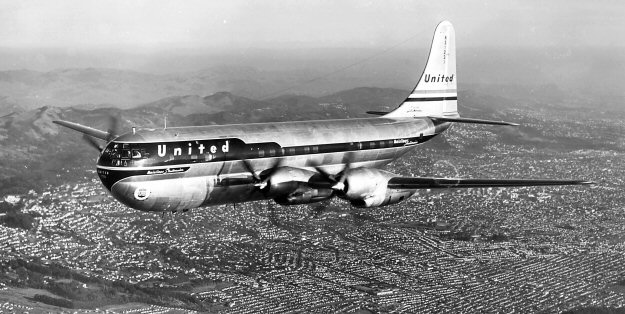 In 1949, United acquired a fleet of seven Boeing Stratocruisers, specifically for the Hawaii to main-
land routes. Passengers loved them - they were fitted with a full cocktail bar aft. This was the last
one (delivered in January of 1950) and was named "

Mainliner Kano

". Unfortunately for UAL,
these magnificent airliners were costly to operate and only profitable on long international segments.
As a result, the fleet was sold to BOAC in 1954, this one becoming G-ANUC. The nice color
image below is from the William T. Larkins collection, and may depict the ill fated N31230 which
crashed into San Francisco Bay on 9 December 1951 after stalling during crew training.