United Air Lines Aerospatiale SE.210 Caravelle N1012U (c/n 97)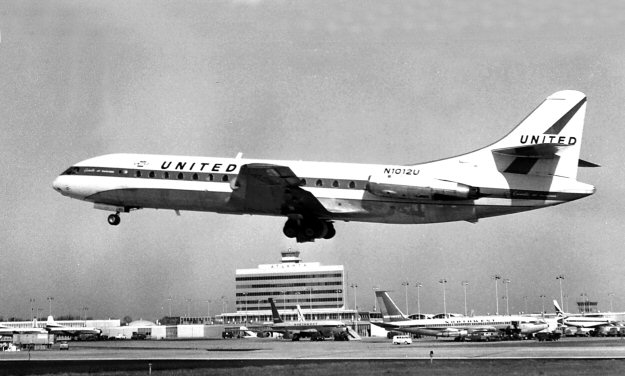 More or less synonymous with the taken over of Capital Airlines in 1961 came the delivery of the first
foreign built pure jet transport to be imported into the United States, the Sud Est (as it was designated
in those days) Caravelle. The first of a fleet of 20 of these mark VIRs were seen on United's routes in
July of 1961. Here, "

Ville de Lille

" (they were all named after French cities) is seen departing Atlanta's
Hartsfield Airport in the mid 1960s. United flew them for a decade before they were sold off, mainly
back in Europe.