Transcontinental & Western Air Douglas DC-3B-G102 NC17313 (c/n 1923)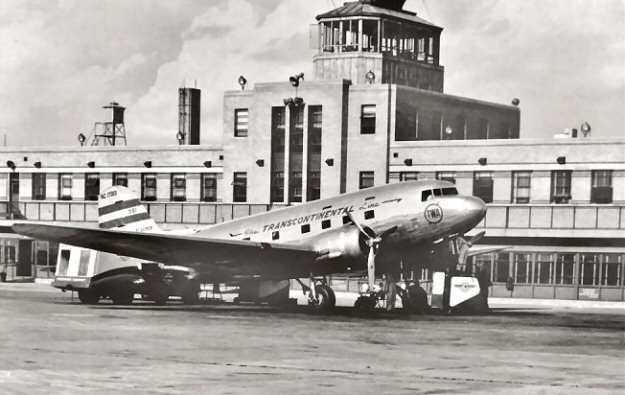 One of a dozen or so 'Sky-Sleeper' (note over the cabin window slots) TWA DC-3s in
'The Transcontinental Line' titling, circa 1940. This particular machine was impressed
in 1942 to the British Purchasing Commission and shipped out to India for the RAF as
LR233. Its service was short lived, however, since it was struck off command later
in that same year.