Trans World Airlines Boeing 727-031 N97891 (c/n 20113)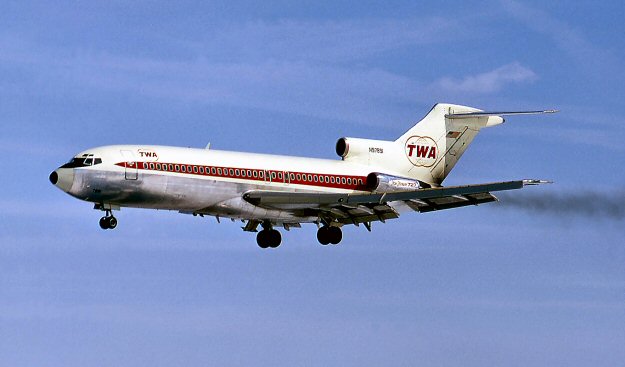 Like many of its competitors, TWA put the short bodied 727 into service in 1964 to serve its inter-
mediate cities. Seen above in another evocative Bob Garrard shot is this one, from a later batch
delivered in 1969, barrelling into Port Columbus International Airport in March of 1970, leaving a
trail of smoke which clearly would be totally unacceptable today. TWA operated 30 or so of this
model.