Trans Texas Airways Douglas DC-3 N10616 (c/n 11998)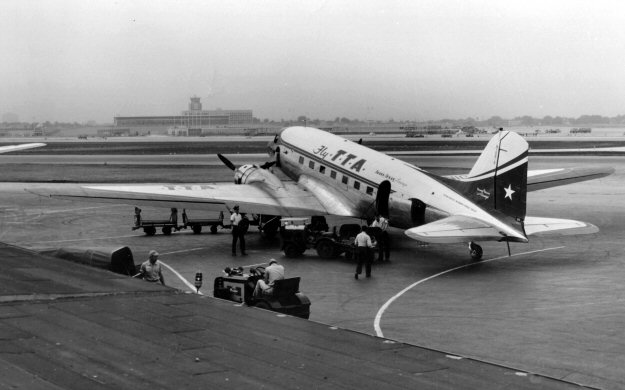 In the mid 1950s the airline changed its livery to the "Fly TTA"" motif seen on the oddly registered
N10616 above. The equally odd wing paint design is also apparent in this view taken at Houston,
circa 1959. This DC-3 was a former US Navy R4D-5.