Trans Texas Airways Convair 240- 10 N94279 (c/n 101)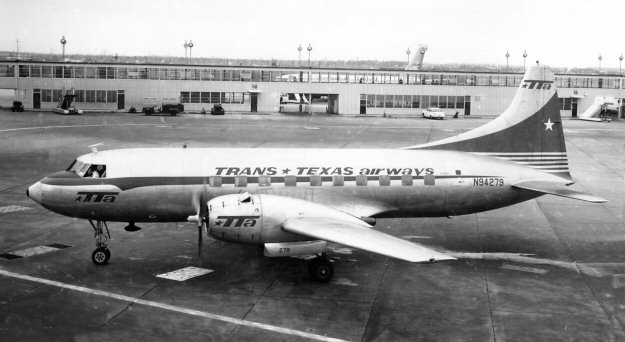 In the early 1960s Trans Texas acquired a fleet of 25 Convairs. As with the DC-3s, they purchased
them from American Airlines, whose maintenance records indicated that they were in extremely good
conditition. In fact, the entire fleet was later converted to Convair 600 standard. The above image is
from the Bill Larkins collection and was taken at Houston in the 1960s. This particular Convairliner
had originally been built for Harold S. Vanderbilt, which is why it is a -10 series, rather than a true
American series -0. American did purchase it, however, from the private owner, in 1950.