Transcontinental & Western Air Stearman-Northrop Alpha 4-A NC994Y (c/n 17)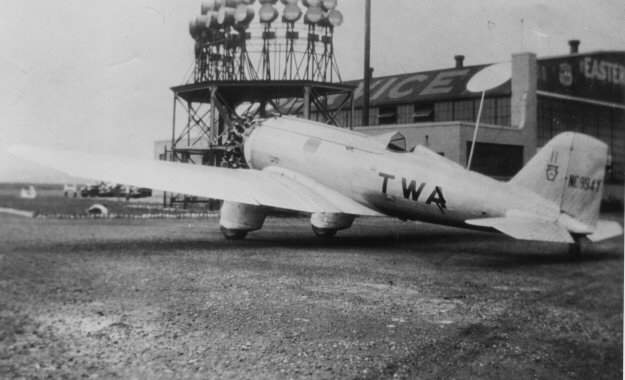 The Stearman-Northrop Alpha 4-A was a single seat low wing all metal monoplane specifically
modified (from the Alpha 4) as an air-express mail plane. TWA had eight of them. Except for
the prototype (NC127W) all the rest were modified by Stearman in Wichita, Kansas. They were
used by TWA for the shipment of perishables (such as flowers and medical equipment) on coast
to coast schedules, and served the airline well until 1935 when their duties were taken over by
DC-2s..