Trans World Airlines Martin 4-0-4 N40403 (c/n 14103)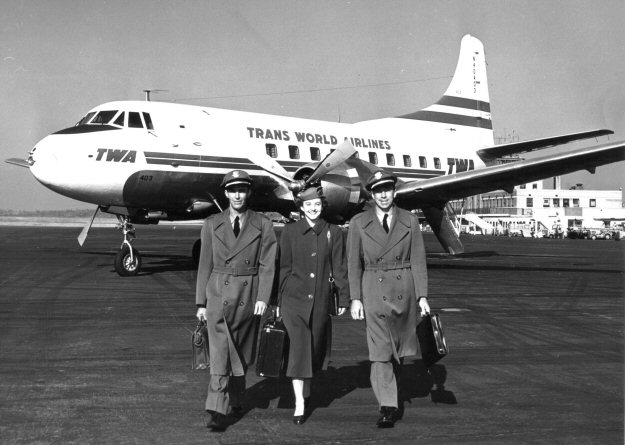 Anyone you know? Hopefully not the crew aboard when this aircraft, by then ironically named
"Skyliner Pittsburgh" was written off in a crash on 1 April 1956. The aircraft had just left the
Greater Pittsburgh Airport when a sharp yaw to port was experienced. The first officer then
inadvertently retarded the throttle aft of the position which triggered the autofeathering system.
The prop consequently never feathered and the resultant drag at such low altitude (100 feet)
caused the aircraft to continue the yaw into the ground. Twenty-two of the thirty-six souls on
board were killed. Fortunately the airline had better luck with the majority of the 40 Martin
4-0-4s it operated for the decade of the 1950s. Many of TWA's Martins went to Piedmont
Airlines in the early 1960s.