Trans World Airlines Lockheed L-749A Constellation N6014C (c/n 2650)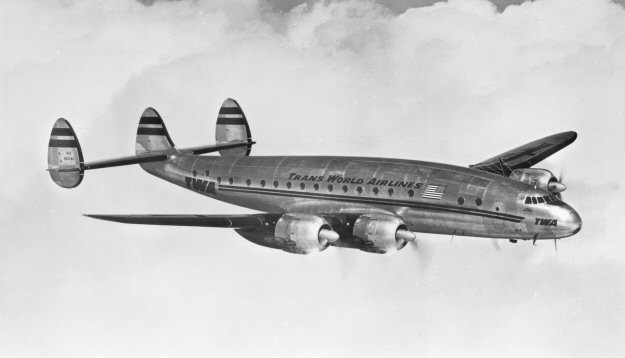 As had been outlined in the narrative for the DC-3, Transcontinental & Western Air officially became
Trans World Airlines on 17 May 1950. Note fuselage titling now has the appended "-s" seen on the
TWA supplied image above, acquired in 1953. In the years from 1948 to 1950 TWA had ordered
37 of the long range version of the Constellation, comprising 12 model 749s and 25 749As (the latter
having a higher gross all up weight). These were used both domestically on transcontinental routes
(primarily New York to Los Angeles) and also internationally. N6014C was delivered in November
of 1950 and named "Star of Delaware". It was withdrawn from use at the company's then headquarters
at Kansas City in 1967.