Trans World Airlines Lockheed L-1049 Super Constellation N6902C (c/n 4016)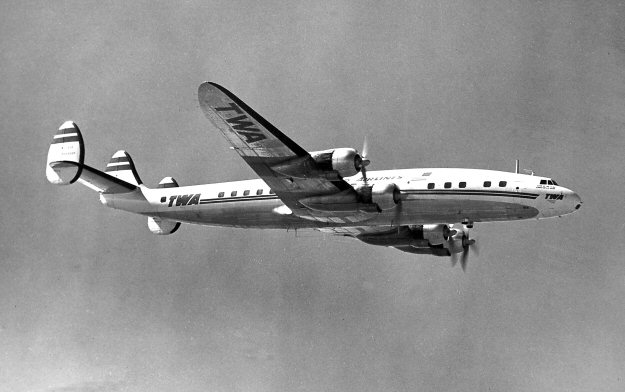 The L-1049 was the original "stretch" of the tried and proven L-749 Connie. Other than the
longer fuselage, the other main difference from the original design was the square windows. The
aircraft depicted above, N6902C (visible on the original print) is the ill fated machine which
collided with a United Air Lines DC-7 (N6324C) over the Grand Canyon on 30 June 1956.
There were no survivors and the 128 persons killed represented the worst aviation disaster in
the U.S. to that time. Bits and pieces of the Connie are still visible today. Following the accident
more stringent separation rules have been enforced.