Trans World Airlines Lockheed L-1011-1 TriStar N11002 (c/n 1014)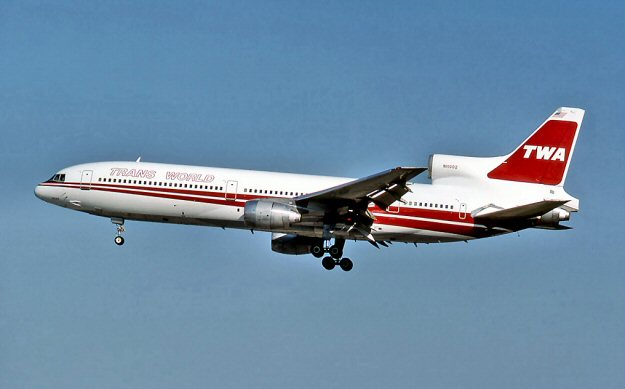 TWA ordered 25 of the original series Lockheed Tri-Stars in 1974. They were used primarily on
domestic long and intermediate range routes. They later picked up a dozen or so series -100
machines from various sources. Bob Garrard took the above shot of the second one received by
the airline at Chicago's O'Hare Airport in June of 1977. It is displaying yet another variation of the
livery scheme with titling outlined in red. This particular aircraft was written off in an aborted take-off
from New York's JFK International Airport on 30 July 1992 . The aircraft wound up in a field to the
left of runway 13R and caught fire. Fortunately there was no loss of life.